title ♡ a bad boy stole my bra
author ♡ lauren price
genre ♡ young adult; contemporary; romance
pages ♡ 298
publisher ♡ ink road
series ♡ none
release date ♡ 12 july, 2018
♡ ♡ ♡ ♡ ♡ [5 out of 5 stars]
Imagine waking up in the dead of night to find your hot new neighbour dangling out of your window. What's more, he's clutching your tattiest bra in his hand.
What. The. Actual. Fudge.
When bad boy Alec Wilde moves in next door to Riley, sparks fly. After their 'unconventional' introduction, Riley is determined to get her own back. A nemesis is just the distraction she needs: inside, she's barely holding it together. It's game on.
But behind the banter, there's a side to Alec that Riley actually likes. How can she get through to the real him when she can't even take herself seriously?
Your average, guy-shy teen. A sexy but brooding next door neighbour. A Minnie Mouse bra. A theft in the middle of the night.
A Bad Boy Stole My Bra is quite simply summed up as a very interesting read. I adored the simplicity of the story, yet the intricately woven back story that helps to push forward the centre plot. There was absolutely nothing I disliked about the story and it was perhaps one of the easiest books I've ever read. With over 103 million reads (at time of writing this post) on the popular writing website 'Wattpad.com', it seems to be a case that A Bad Boy Stole My Bra has been a hit with most people.
The books follows the comedic story of Riley who just happens to be the lucky girl who Alec Wilde seems to grow a fascination with. Riley is a very built-up character, with a real sense of depth and understanding. She has thoughts and emotions he readers can relate to. Her memories seem to be alive when she remembers, and suddenly you're walking the halls of her high school too, living her experiences.
I adored how she was a strong character, who didn't just fall in love at first sight. She has morals and values. She has developed through the novel in learning to deal with guilt and pain. Of course, it would not be possible to dislike Alec Wilde. Cocky, overly confident and your typical ladies man, Alex is pretty much a teenage heartthrob if I ever saw one. He's smooth and understands that he is no Prince Charming. But behind his steely exterior, is a simple soft boi.
Even the secondary characters of the story are quite unique and interesting, each having an important yet different personality to the next one. Chase, Dylan and Joe were an adorable trio of friends, keeping Alec in line and often adding a little bit of drama into the mix.
Violet was undoubtedly one of my favourite book best friends that I've ever come across. She's a gem of a character, with her own individuality. Her effervescent personality really gave the book a little extra. I always prefer when the authors give side characters depth too. Even Tiana, the stereotypical mean girl was a little different to almost every other mean girl in teen books.
Pacing of the story was fantastic as the book was finished a lot sooner than I had realised. It was a little devastating to reach the conclusion. The book took me about 2 hours, though I can read quite vivaciously. Not once was I bored with the story or questioning any part of the plot. The storyline romance was cute and quick, though the subplot of the drama with Riley, Toby and Kaitlyn prevented the novel from falling into 'fluffy' territory. I felt like the story had been quite clearly planned out, as there was no sense of the book being rushed. The author took her time with her debut novel.
To give A Bad Boy Stole My Bra any lower than a five would be absolute slander. It was a fantastic little read, perfect for book hangovers and summer reads. It was funny, but real with honest characters and genuine story line. The romance wasn't too in-your-face, but it wasn't cold and distant.
♡ ♡ ♡ ♡ ♡
dee x
But don't just take my word for it! Every one on the internet has an opinion, so please remember to check out a few others before you decide to buy or discard this book!
Sammy @ Sammy's Shelf says "I cannot fault this read and it does not surprise me that it is one of the most read books on Wattpad. If you like to laugh along with your characters in an easy and entertaining read then this is one for you!"
Faye @ Fayebeline xo says "A Bad Boy Stole My Bra is one of those books you will not regret purchasing, no matter what age you are."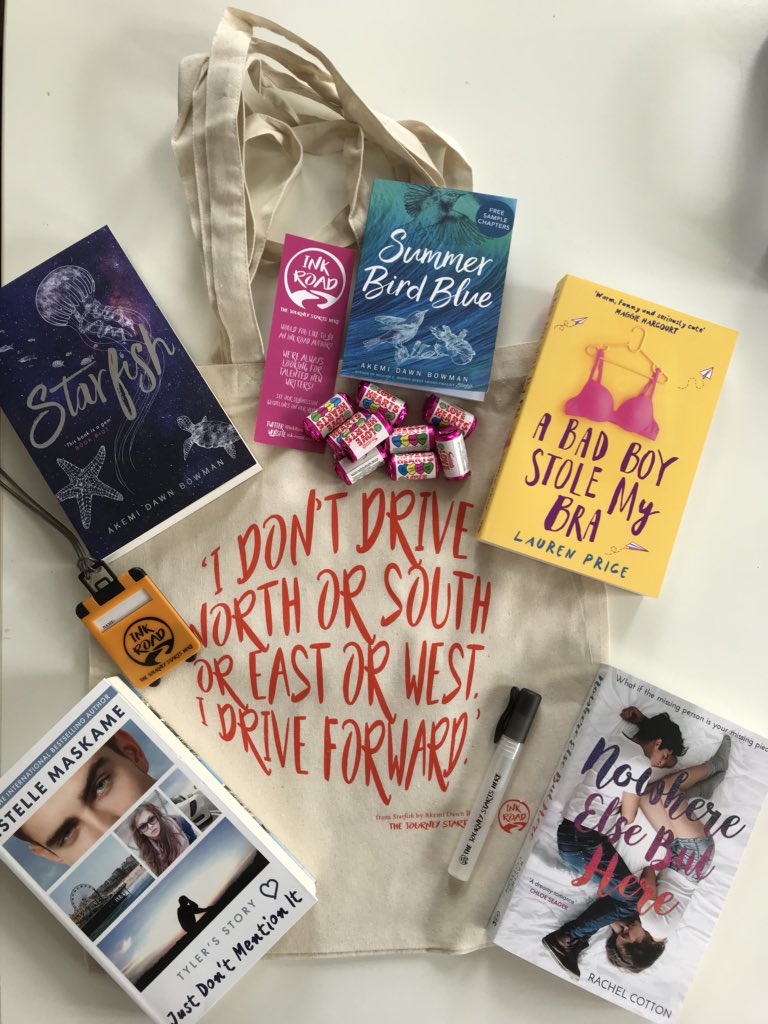 I've seen paperback copies of the book floating around in the UK, and I know that there have been both German and Indonesian releases of the book with different covers. For all my friends across the pond, I'm not sure how easy a physical copy may be to come by.
The good news is that this book is free to all KindleUnlimited users! (I know, I was just as stoked as you guys!) Also, the eBook version from Amazon is currently retailing at £1.79, which is an absolute steal. Please note that this is accurate at time of writing, and Kindle prices may vary in the future.
amazon ♡ kobo ♡ barnes & noble ♡ the book depository

The amazing author of A Bad Boy Stole My Bra is the very talented Lauren Price. Publishing her debut novel at just 19 years old, Lauren began posting updates to her book on Wattpad at 15 years old. She is currently a student at Lincoln University in the UK.
She one days hopes to be the next J.K. Rowling, and with her current writing capabilities, that may just become a reality.
Is there a book you want to know more about but can't find on my blog? Leave me a comment below! I try my hardest to accommodate any reading requests.