title ♡ jane anonymous
author ♡ laurie faria stolarz
genre ♡ young adult; contemporary; mysery; thriller
pages ♡ 310
publisher ♡ wednesday books
series ♡ none
release date ♡ 7 january, 2020
goodreads ♡ amazon UK
Seven months.

That's how long I was kept captive.
Locked in a room with a bed, refrigerator, and adjoining bathroom, I was instructed to eat, bathe, and behave. I received meals, laundered clothes, and toiletries through a cat door, never knowing if it was day or night. The last time I saw the face of my abductor was when he dragged me fighting from the trunk of his car. My only solace was Mason—one of the other kidnapped teens—and our pact to one day escape together. But when that day finally came, I had to leave him behind.
Now that I'm home, my parents and friends want everything to be like it was before I left. But they don't understand that dining out and shopping trips can't heal what's broken inside me. I barely leave my bedroom. Therapists are clueless and condescending. So I start my own form of therapy—but writing about my experience awakens uncomfortable memories, ones that should've stayed buried.
When I ask the detectives assigned to my case about Mason, I get an answer I don't believe—that there were no traces of any other kidnapped kids. But I distinctly remember the screams, holding hands with Mason through a hole in my wall, and sharing a chocolate bar. I don't believe he wasn't really there and I'm determined to find him. How far will I have to go to uncover the truth of what happened—and will it break me forever?
Possibly my favourite book of the year so far, Jane Anonymous is a harrowing account of one girl's life when she returns to society after being held captive for seven months. The author's flawless writing and realistic portrayal of Jane make this an absolute must-read novel.
As a character, I really liked Jane. I could feel her emotions and understood her thoughts. Her determination and perseverance was inspirational, and I really loved how when all felt lost, she clung to the memories of those she held dear to keep some sort of sanity. Understandably, she is struggling to readjust to the outside world following what she went through. Her behaviour felt honest – you could understand completely why she felt the way she did and why certain things no longer held an appeal to her. I've read many books where the protagonist forces themselves back into the world and acts as if nothing ever happened. Jane didn't do this: Jane felt like a very real person.
Life isn't a race. You go at your own pace, okay?
I did not however, care very much for her mother or best-friend Shelley. I understood they too had been through a lot, given that Jane meant the world to them both. Yet I could not fathom their attitude towards her recovery in the story. I understood there are some people who expect those suffering from PTSD to recover at the snap of a finger, but it did really irritate me when they showed little sympathy towards Jane for what she was going through. They failed to realise that though Jane was no longer physically suffering, she was mentally.
Sometimes, you can just put yourself in protagonist's shoes. The beauty of this book is that you understand the fear and terror Jane experience in the book, and you live it. You're there holding her hand as she sits in the locked room. You're there willing her to move a bit faster when she's trying to get away. You're there when she deals with the prying eyes of the everyone who wants to know just what had happened during her ordeal. My emotions were all over the place as I lived Jane's terror alongside her, desperately hoping for any form of light in the darkness. I was moved; I was hooked – I had to get to the end of the story to find out what was going to happen. It was incredibly gripping and realistic.
You are sucked into the story pretty early on and as the book is written so well, it makes it a very quick, very easy read. At no point did I want to take a break from the story line – I felt like I needed to know exactly what was going to happen. Told in alternating perspectives between Jane's present and past; the book flows very well and lays down the story incredibly. No part of the story felt rushed or unnecessary – it seemed to be well thought out.
Healing stars the moment we feel heard.
As a thriller, this was a fantastic read. The mystery side of the story was pretty disappointing though, as I felt like there wasn't as much intrigue as initially promised. Around halfway through the story, I had worked out the key twist of the story and while this didn't bother me in the slightest, I'm aware there will be people out there who would have preferred the mystery to be well hidden until the end. Saying that though, even if a little predictable, it was an interesting twist and I enjoyed it.
Jane Anonymous is the perfect story any teen that feels they are suffering. It handles PTSD in a very honest way and enforces that it is not a bad thing to have PTSD or be suffering in any way. The idea behind the book is that Jane herself is writing it as a form of therapy – an important idea to put out to anybody who may be reading and in need of support. Either way, I will be recommending this book until I'm blue in face and I'm so excited to read more work from Laurie Faria Stolarz!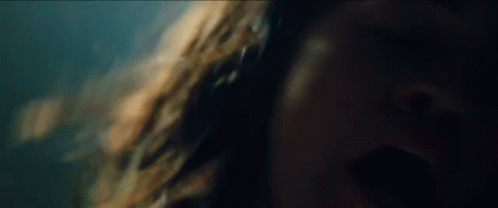 But don't just take my word for it! Every one on the internet has an opinion, so please remember to check out a few others before you decide to buy or discard this book!
Taylor @ Nerd Narration says "This page-turning contemporary kept me up well past my bedtime."
Mandy @ Book Princess Reviews says "The only thing that I really wasn't a fan of was the ending."
Sarah @ Sarah Ames-Foley says "There were so many frustrating pieces of this that I felt went beyond my suspension of disbelief."
Laurie Faria Stolarz grew up in Salem, MA, attended Merrimack College, and received an MFA in Creative Writing from Emerson College in Boston.
Laurie Faria Stolarz is an American author of young adult fiction novels, best known for her Blue is for Nightmares series. Her works, which feature teenage protagonists, blend elements found in mystery and romance novels.
Stolarz found sales success with her first novel, Blue is for Nightmares, and followed it up with three more titles in the series, White is for Magic, Silver is for Secrets, and Red is for Remembrance, as well as a companion graphic novel, Black is for Beginnings. Stolarz is also the author of the Touch series (Deadly Little Secret, Deadly Little Lies, Deadly Little Games, Deadly Little Voices, and Deadly Little Lessons), as well as Bleed and Project 17. With more than two million books sold worldwide, Stolarz's titles have been named on various awards list.
Is there a book you want to know more about but can't find on my blog? Leave me a comment below! I try my hardest to accommodate any reading requests.