title ♡ the survival list
author ♡ courtney sheinmel
genre ♡ young adult; contemporary; realistic
pages ♡ 320
publisher ♡ harpercollins
series ♡ none
release date ♡ 17 september, 2019
goodreads ♡ amazon UK
The only thing connecting Sloane to her older sister Talley is a list–random places, unfamiliar names, a phone number that she doesn't recognize.
Ever since Talley died, Sloane has been completely fixated on it: maybe understanding how the items on list connect is the key to understanding why Talley took her own life. Except the clues on the list seem to be pointing her to California, and Talley had never even been there, right?
Turns out the list of things Sloane didn't know about her sister is much longer than she realized.
She heads out west in search of Adam, the owner of the mysterious phone number, who claims he'd never met Talley. Even though Adam is clearly hiding something, Sloane can't deny that she's drawn to him. Can unraveling the cryptic non-sequiturs Talley left behind – and putting her trust in a stranger – heal the hole her sister's death has left in Sloane's life?
As a book that may appeal more to a younger audience, the standard was set quite high for The Survival List when I first began to read it. The book follows Sloane, a girl who is spiralling after the sudden death of her older sister Talley. You join Sloane as she embarks on a quest for understanding and knowledge regarding her sister's life and actions, and while the book had so much promise, I found it fell a little flat of my expectations.
Sloane was not a good protagonist. Through the novel, there was actually very little we learn about Sloane beside the fact that she is stubborn, determined and a little self-absorbed. While you can excuse the latter as she was grieving the loss of her sister, there was no development of her whatsoever. Sloane was a flat character, with absolutely no three dimension to her at all. I felt like we never got to explore who Sloane was as the entire book was all about Talley.
Talley, from what we are told and learn about her, seems to be this mystical, magical, manic pixie dream girl. We know that she is clever, but everything else is kind of a blur. Juno, Sloane's best friend, also came across as self-absorbed as she a) failed to realise her best friend was spiralling out of control and b) made Sloane feel bad about not particularly caring about boy drama. Even Adam's point in the story seemed a little moot and instead felt like more of a filler character.
Touching on some very delicate issues, the book is quite obviously first and foremost an account of someone learning to live after someone's suicide. It also covers others issues such as depression and cancer, and for the most part the representations of this were handled respectfully. They weren't too heavy and made the subjects seem almost approachable. I appreciated how Sheinmel showed that those we perceive to have their lives together can be suffering in silence. There is a stereotype that those who turn to suicide have clear warning signs i the form of very real, manifested problems and issues. Suicide is silent and you don't always see it coming until it does.
However, the plot was a little too contrived at points. I didn't feel like there was a particular flow to the book and everything that happened felt almost too perfect to feel realistic or relatable. All the romance that was in the book was a little unnecessary. It was flat, it was dull and it just didn't really wow me. Again, it was quite obviously manufactured and just did not work very well for the story. Luckily, the story moves on quite quickly and so it wasn't too slow. While I finished the book quite quickly, I just found that this wasn't for me.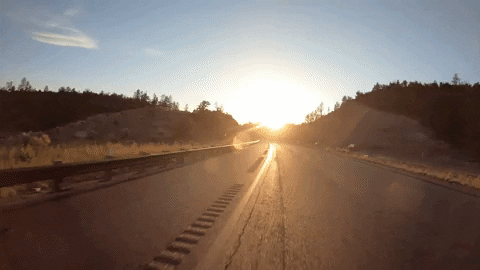 But don't just take my word for it! Every one on the internet has an opinion, so please remember to check out a few others before you decide to buy or discard this book!
Jaymie @ The Neverending TBR says "I loved the writing aspects that are sprinkled throughout the book relating to Sloane as a writer. Be sure to check this one out."
Emily @ Emily The Book Nerd says "I felt Sloane's emotions while reading her story."
Courtney Sheinmel is a recovering attorney, chocolate-lover, mac & cheese expert, and the author of over a dozen books for kids and teens.
Born in California, she always loved reading and writing; but after graduating with honors from Barnard College (part of Columbia University), she attended Fordham School of Law, and spent several years as a law firm associate.
In addition to writing, Courtney served as a judge on the national level for the Scholastic Art & Writing Awards, and she received a National Scholastic Outstanding Educator Award for her work as a writing instructor at Writopia Lab, a non-profit organization serving kids ages 8-18. Courtney lives in New York City.
Is there a book you want to know more about but can't find on my blog? Leave me a comment below! I try my hardest to accommodate any reading requests.