title ♡ before i fall
author ♡ lauren oliver
genre ♡ young adult; contemporary; romance
pages ♡ 499
publisher ♡ harpercollins
series ♡ none
release date ♡ 14 february, 2010
goodreads ♡ amazon UK
For popular high school senior Samantha Kingston, February 12—"Cupid Day"—should be one big party, a day of valentines and roses and the privileges that come with being at the top of the social pyramid. And it is … until she dies in a terrible accident that night.
However, she still wakes up the next morning. In fact, Sam lives the last day of her life seven times, until she realizes that by making even the slightest changes, she may hold more power than she ever imagined.
Hauntingly cruel, Before I Fall is a modern tale of redemption, sacrifice and moral right and wrongs. As a young girl is forced to live out the same (and last) day of her life, we're taken on a journey of character development and self-reflection. If you're not rooting for Sammie at the beginning of the book, then you will be by the end. After revisiting the book almost a decade after it's publication, I can admit that I still felt the same way reading it as I did when I first picked it up.
My school years were pretty difficult years for me, because as an overweight wallflower with an adoration for physical books and achieving the top grades, I found myself at the mercy of those at the top of the food chain. The girls that worse short skirts to school and kissed the cute boys from the football team weren't always the nicest people to be around. And when you're in school and you're different, you find that your differences aren't always the best things to be on show. But at the same time, we're told that those who tease and bully; and make our lives more difficult; will get their karma. The bullies will be beaten down by society and life will eventually catch up to them.
Maybe you can afford to wait. Maybe for you there's a tomorrow. Maybe for you there's one thousand tomorrows, or three thousand, or ten, so much time you can bathe in it, roll around it, let it slide like coins through you fingers. So much time you can waste it.

But for some of us there's only today. And the truth is, you never really know.
So naturally, Samantha "Sammie" Kingston reminded me of a lot of girls I used to see around my high school. This is because Sammie is quite clearly a bitch. She's not the 'queen bee' of the school. Though she isn't the one to start the bullying, she isn't stopping her friends from being awful and nor is she abstaining from any of it. As a character at the beginning of the story, you have absolutely no regard for her happiness or well-being – and so then when she meets her untimely death, as a reader you feel little sympathy towards her.
I admire the author's characterisation of Sammie. It seems that in most young-adult books I read nowadays, the protagonist is either always an underdog or your stereotypical girl-next-door. Making Sammie into one of the mean girls was brave because you get to see exactly who she is and how she acts. We live in a world where people love to hate people, and those who seem to get their comeuppance when it's earned have a hard time on earning any type of sympathy for the reader. But as the story develops, so does Sammie and though she has done some awful things, you do find yourself understanding her better. You find yourself starting to like her. And perhaps, even just in a small amount, you find yourself relating to her. Most of the time, you're not the one to start something – but how often do you stand against the masses and stand up for those subjected to unfair treatment? I can guarantee that at least once in your life, you've turned a blind eye to something you could have stopped.
So many things become beautiful when you really look.
I found the plot fascinatingly daring; and hopeful; and cruel; and authentic. Though you tend to get the sense of what Sammie needs to do to rectify her situation pretty early on, you find yourself hoping things were different for her. The ending, I will admit, did make me cry a little but then I have always been emotional when I get into a good story. Though there are a few books out there that I've come across that use the Groundhog Day style of plot, the seven chapters of seven repeated days actually didn't drag on as much as I remembered from my first time of reading it. Each day saw Sam do something different; altering her timeline in an attempt to change the inevitable.
The plot is also pretty memorable. Though I couldn't recall the specific details of each individual chapter, the overall plot stuck with me even all these years later. I could remember what was going to happen, and what could possibly happen. It's always interesting when the book sticks with you for so long. The biggest theme of the book is bullying and through the story, we see the consequences that being different and targeted has had on each of the characters.
Here's one of the things I learned that morning: if you cross a line and nothing happens, the line loses meaning. It's like that old riddle about a tree falling in a forest, and whether it makes a sound if there's no one around to hear it.

You keep drawing a line farther and farther away, crossing it every time. That's how people end up stepping off the edge of the earth. You'd be surprised at how easy it is to bust out of orbit, to spin out to a place where no one can touch you. To lose yourself–to get lost.

Or maybe you wouldn't be surprised. Maybe some of you already know.

To those people, I can only say: I'm sorry.
I couldn't really fault Before I Fall in many ways and this is hands-down some of Lauren Oliver's best work. As mentioned above, I found the ending to be quite emotional but also quite poetic. There is a lot of development throughout the novel and the book provides a powerful impact for the reader highlighting not only the dangers of partaking in bullying, but the consequences of merely watching it unfold.
But don't just take my word for it! Every one on the internet has an opinion, so please remember to check out a few others before you decide to buy or discard this book!
Defne @ Creased Book Spines says " I liked this book, I really did."
Sarah @ Commas and Ampersands says "Lauren Oliver's writing is compelling and her ability to create realistic and engaging characters is truly enviable."
Fran @ Jar of Books says "It did end very well, but there were certain threads of the story that should have been expanded on."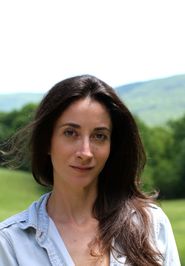 Lauren Oliver is the cofounder of media and content development company Glasstown Entertainment, where she serves as the president of production. She is also the New York Times bestselling author of the YA novels Replica, Vanishing Girls, Panic, and the Delirium trilogy: Delirium, Pandemonium, and Requiem, which have been translated into more than thirty languages. The film rights to both Replica and Lauren's bestselling first novel, Before I Fall, were acquired by AwesomenessTV; Before I Fall is now a major motion picture and opened in theaters March of 2017. The sequel to Replica, titled Ringer, is her most recent novel and was released October 3rd, 2017.
Her novels for middle grade readers include The Spindlers, Liesl & Po, and the Curiosity House series, co-written with H. C. Chester. She has written one novel for adults, Rooms.
A graduate of the University of Chicago and NYU's MFA program, Lauren Oliver divides her time between New York, Connecticut, and a variety of airport lounges. You can visit her online at www.laurenoliverbooks.com.
Is there a book you want to know more about but can't find on my blog? Leave me a comment below! I try my hardest to accommodate any reading requests.